Farley Mowat wrote a book about this tug when she was known as the Foundation Lillian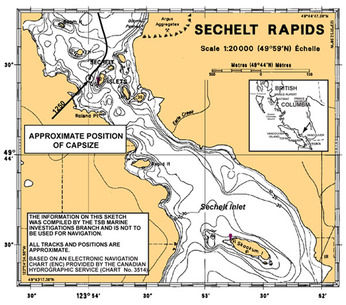 In the early 1970's  I spent about three years as mate on this tug usually with the same barge or a larger gravel barge or two. Many many transits were made of the Sechelt Rapids (Skookumchuck's)  without accomplishing this.
Captain Larry on The Gulf Regent Loading the Company Water barge. I did this run often with the Gulf Ranger.
Working log spills was a good paying part of the job.